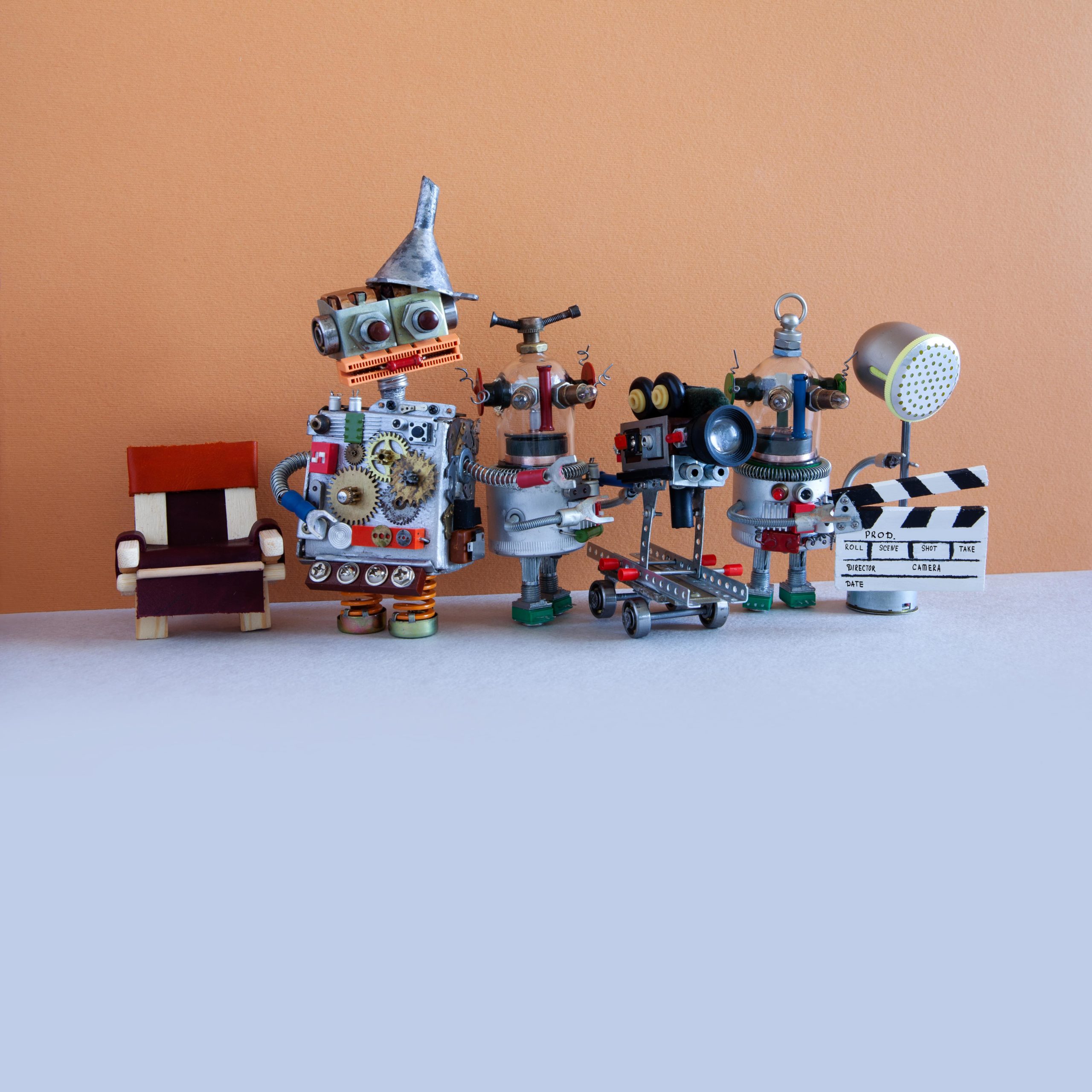 Resources
Video Marketing Strategy: 
The Ultimate Guide
Chapter 01
Getting Started with Video Marketing
Brands can no longer get done by having just written content and Images, It Is not engaging enough. Video Marketing is one of the most powerful tools in the hands of a marketer as it has one of the highest conversion rates. It can play an integral role at every stage of your buyer's journey. Because of the growth of Video marketing brands these days are investing In branded video content regularly. But, if you've never created a video for yourself, getting started can be tough. That's where we come in!
With this guide, you'll learn the ins and outs of video marketing, from figuring out which type of video you need to how to distribute it for maximum results. Scroll below to learn everything you need!
Chapter 02
How Do I Create a Video Marketing Strategy?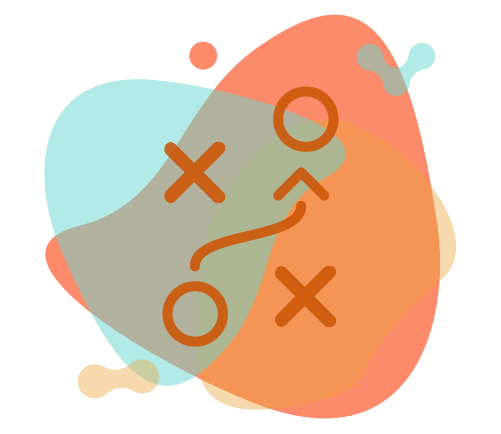 Whether you've just stepped onto the scene, or you've been using videos for ages, you need a road map outlining what it's all for, where you're going, and how you'll measure success. A video marketing strategy will help you meet your goals and create video content that addresses real business objectives.
Your video marketing strategy will ultimately be what guides you — your budget, your timelines, content planning, your production processes, your conversion metrics, and more. So getting this In place, noting it down and finalizing It should be step one of your video creation process.
Before we dive into the specifics, here's an overview of the steps.
How to Build a Video Marketing Strategy?
Understand your target audience and set video goals
Figure out what story you want to tell
Keep creative requirements in line
Stick to your timeline
Maintain a realistic budget
Here are the details on how to execute each step;
Understand Your Target Audience And Set Video Goals
All successful videos must start with research – who are you targeting? What type of content tends to resonate with them, and what channels are they most likely to be on? There's little point in making great video content and paying to have it play on websites your audience doesn't visit.
And most importantly, what goals are you trying to reach with a particular video? It's important to spend time gathering consumer insights before launching your video because these are the insights that'll inform the type of videos you produce and how much money you'll spend on making them
You will have to decide which stage of the video marketing funnel is the most important to the target audience.
Awareness: Here, a challenge or opportunity is defined and the viewer realizes they have a problem. Videos in this stage should attract users and introduce your brand to a new audience.
Consideration: The viewer is now considering how he or she will solve the problem they're faced with. They're researching, asking for recommendations, watching product reviews, and trying to find cost-effective solutions.
Decision: The solution has almost been found and you want to remain top of mind. Present your prospect with proof of customer satisfaction and prove why your product or service should be chosen over your competition.
If you want to attract a new set of customers to your brand, you'll want to create an awareness stage video. If you want to engage your audience, you'll want a consideration stage video. If you're close to closing the sale and need to nurture your prospects, you'll want to create a decision stage video. You can also create a video to delight those who have already purchased from you, or an internal video to help motivate your team or recruit new employees.
The key is developing your buyer's persona. The people you want to buy your product are also the people you want to reach with your video.
With your buyer's persona mapped out, you'll know exactly who your target audience is. To finalize your audience strategy, just make sure you have the following figured out:
Who your product or service is for — this will be your buyer's persona.
What the purpose of your video is — this will be where they fall within the marketing funnel.
Where your target audience hangs out — this will inform how you distribute your video.
With these three questions answered, you'll know not only who your target audience is, but how to reach them, as well.
Figure Out What Story You Want To Tell
Planning video content falls under the umbrella of "pre-production." The better you want the video to be, the more hours you should put in pre-production. Your story should take the viewer on a journey — one that should align with your brand mission. Deciding the story can be fun or the most difficult part.
Also while writing the script think about what emotion you want your story to impart on the viewer as you craft your story. Do you want them to laugh? Should they feel inspired or happy after watching your video? Everything from the props and the location to the colours and the wardrobe will communicate this, so choose every detail wisely!
Keep creative requirements in line
While planning & crafting your story, you need to keep in mind the approval process, the people who will need to approve your video (your manager, your company's founder, your marketing department, etc.) and the time it takes to implement their feedback. Sudden changes in scripting, messaging, goals, and more can throw your whole production off-kilter. But still, these changes are all too common. With plenty of time for edits, you should be able to get what you need. If not, think of ways to accomplish your creative goals in the most cost-effective and time-sensitive way. Re-editing is easier than reshooting. Redrawing storyboards is easier than reshooting. Adding in new graphics or voiceover is easier than reshooting. Keep this in mind as plan out your video and gather feedback. Unless you can rebook a location and hire the same actors, reshooting will likely always be the most expensive and time-consuming option.
Always (Try to) Stick to Your Timeline
Having a timeline from the very beginning can help ease the stress that comes with countless to-do's, hectic schedules, unforeseen changes, and tons of touchpoints. While planning your entire production, Its important to have multiple overall timeline, production timeline, distribution timeline, and more and make sure you stick to timelines. Your timeline serves as your guiding light, keeping you aware of how much you've done and what's left to do.
Make sure you give you and your team enough time to handle any updates, changes, or new creative requests. Any setback could push your entire production and distribution back and that could be detrimental. This is not a creative element itself, but creative requests can affect your timeline long term.
Timelines are crucial for every member of your team. Marketing might have their own timeline, production, design and your social media department will have their own. Good project management skills can help everyone if well informed of schedules, changes, and completion dates.
Maintain a Realistic Budget
Video is probably the most compelling way to tell your company's brand story. But video shoots are difficult and time-consuming to organize, and video production costs can be expensive. If you've been thinking of hiring a video production agency for your next brand video to ease some of that stress, consider Little Duck Productions! Creative planning and strategy are important, but let's be real without the right budget, it's going to be difficult to get exactly what you want. Plan for the money and resources at your disposal. Plan what you'll create or shoot in-house and what you may want to outsource to a production company. Plan what you can splurge on and what you may want to save on.
Make inquiries. Ask industry experts how much they charge for certain services and analyse how much you might expect to pay if you hired a freelancer or full-time employee instead. Certain kind of videos and features might cost you more than others, too, so be sure you research this all before you settle on the type of video you want and how you'll go about creating it.
Chapter 03
What Kind of Video Should I Create?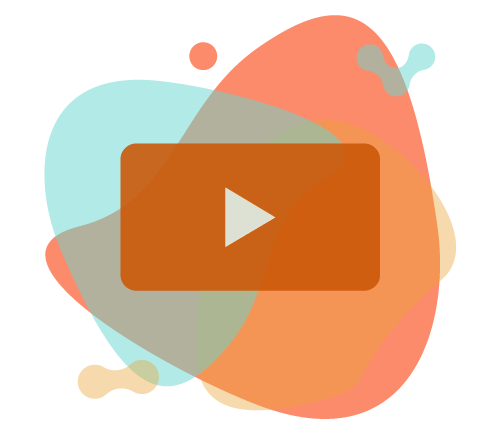 Once you have a strategy in place the next step is to understand what video are you going to create. This is not exactly an easy task. The type & style of all videos have their own pros and cons and also depends on the marketing goals
We are sharing some of the most common style & types of video which will help you in the creation process.
Six Most Popular Types of Video
There are countless types of videos you can make, despite being so many certain types of videos are better suited to meet your marketing goals. You can start by learning how each video type differs and pick the one that's right for you.
1. Commercials
Commercials highlight your company's best features with a beautiful imagery, dynamic scene or defining the feature & ends with a clear call to action. The goal of a video commercial is to raise awareness, acquire new leads, nurture existing ones and increase conversions. All have watched a ton of these on TV or on video platforms like YouTube. The aim is to only provide the most relevant & important information a viewer might need. And, most importantly, they're memorable! They show off your brand in a way that sticks with the viewer. The industry is constantly launching innovative ad formats that are smart and cost-effective. YouTube's TrueView offers clever ways to target people. With TrueView, the advertiser only pays if the user truly engages (watches for 30 seconds).
2. Social Content Videos
Video content marketing has become the key to marketing success for many brands operating on social media. Social content videos are short video clips created solely for social media platforms like Facebook, Instagram, Twitter, LinkedIn, and more. These are made to draw attention & are fun, playful & engaging and designed to be shared. With your call to action in mind, your video should be telling the story that leaves viewers wanting more. If you're adding something to the video that doesn't contribute directly to the call to action, you may want to consider removing it. 
Social videos can fall anywhere along the buyer's journey and due to their fun, engaging nature and shorter length, they most often help engage potential and current customers. You should try & keep it within 30 seconds & can use the various tools available to your advantage by playing with silent audio and creating seemingly endless loops. Also take advantage of highlighting positive customer feedback in your social videos — this increases your credibility and spreads positive word of mouth.
3. Explainer Videos
These videos teach your audience more about your company, brand, product, or service. A mere 60-second video can charm your customers and showcases your product/service to your target audience. Explainer videos also have the power to convert something that has been made for promotional purposes into something that is compelling. 
Explainer videos are excellent introductions to your brand. If you are in a position to explain a really intricate concept, explainer videos come to your rescue. They should quickly and efficiently explain what your company does and why that matters. In under 3 minutes, explainers end with a strong call to action and offer a simple solution to a complex problem.
Explainer videos should always answer 3 main questions:
What's your audience's problem?
How will your product or service fix it?
Why should your audience choose you?
4. Product Videos
A product video tells your audience about your best-selling products or services and demonstrates their key features. It basically shows your product in action.
 A lot of product videos tend to emphasize a product's unique features, but one chief thing that truly differentiates a good product video is its ability to exhibit how it solves problems. The main goal here will be to get new customers who are in the initial stage of product research by showing what's it useful for & its necessity.
You will need to highlight the reasons that make your product better than any other and make sure your product videos set you apart from your competition.
Product videos are usually about 30 seconds long and by using narrative and metaphor, It can create a better lasting impression in the consumer's mind, leaving the product features to be experienced rather than explained. Use high-quality production and great sound, whether it's music, dialogue, or voice-over, to communicate how amazing your product is.
5. Testimonials
Testimonial video is a video of a customer or client praising a company. In most cases, they talk about their positive experience and how the company's product or service has helped them solve a problem  Honest personal feedback from a customer helps to establish the credibility and reliability of your business. Great testimonial videos are designed in a way that highlights pain points that customers can relate to, and how your business can offer a solution to this.
Customer testimonials videos will draw more attention than word copy. These videos are usually between 30 seconds and two minutes long and can focus on one happy customer or numerous. These videos are highly versatile, meaning you can publish them almost anywhere but they must look authentic and not fake-feeling testimonial could be more detrimental to your brand, so take some time to find the perfect person.
6. Behind the Scenes
BTS (behind-the-scenes) videos are a great way to connect with your customers and potential customers. They are extremely effective if you have a premium product or a large fan base for your already existing content. It gets the basic consumer to appreciate what you do so much more.
They give you an opportunity to share your values and showcase what makes your brand different. Plus, they let your fans get to know the faces behind your brand. When you are putting together the BTS promotional video, it's important to try and piece together a story. It should revolve around why your product was made the way it was and show the details of why that made it better.
What Style of Video Should I Create?
Picking the right video style is as crucial as picking the right video type for your video's success. Style is a broader term that relates to your video's tone and messaging. It affects how your actual story is told — like are you going to be using actors? What kind of Graphics? Dialogue? Specific locations? Together, these elements create your video's style.
Therefore, its essential to pick the right style so that you convert the audience you wish to convert
Lifestyle
Lifestyle videos help brands push their product or service and appeals directly to your target demographic by showing off the quality of life that's associated with the brand. These kinds of videos are specifically created with the ideal customer in mind, so that they may decide to support and purchase helping them visualize how your product or service fits into their way of life.
By integrating awesome video with your eCommerce or commercial goals, you can inform, persuade, and electrify your audience. Beautiful visuals, stunning imagery and actions shots should set the mood and represent the lifestyle you want to associate with your product. Think of your brand aesthetic and make sure your video follows that aesthetic.
Lifestyle videos usually range between 30 seconds and two minutes, and feature locations that best highlight your product's ideal features.
Mini Documentaries
Mini-documentaries are a fantastic way to get a message or story across in a limited amount of time and focuses less on the brand's visual aesthetics. This is usually accomplished through interviews with key company representatives, like founders, employees, or satisfied customers.
It might also be referred to as a short film or mini-doc. Here you have to establish your story by quickly answering three crucial questions: what, why, and how. What is the focus of this video?
Why should the viewer care about this? How does your subject work? This helps you get key pieces of information to your audience in a fun and interesting way.
To make a big impression, it's important your mini-doc keeps it short and sweet. The length of a mini documentary might be a minute or a bit longer. Viewer attention span drops after the minute-mark, so try to tell your story as best you can in the time you have.
Narrative
Narrative videos are videos that uses beautiful, moving images and classic storytelling elements, including characters, conflict and a resolution to communicate your brand story in an entertaining and engaging way. They create a journey — one your viewer can easily follow and relate to.
For any audience watching a video should be a fun experience and thus it is important that you have a fun script, enjoy producing & sharing your video. You need to use heavy branding and remember your company's mission as you create it, otherwise the story can start to get away from you.
Narrative videos should be no longer than three minutes and should be short and to the point. Viewership and attention span drops dramatically after one minute, so try not to go too much longer than that or you could lose the bulk of your audience.
Animation
Animated videos have the power to engage In a fun way and captivate your audience. Animation evokes emotions that resonate with the viewers. It sparks conversations and makes your audience want to follow the story and is especially powerful when it comes to explaining difficult-to-understand concepts or technology.
You can also combine animation with other styles. It is versatile and spices up almost any video you create. Animated videos are also cheaper than other types of videos (no equipment, less time on set, etc.) but can take much longer because of the technical skill per frame that it requires.
Chapter 04
What Are the Three Stages of Video Production?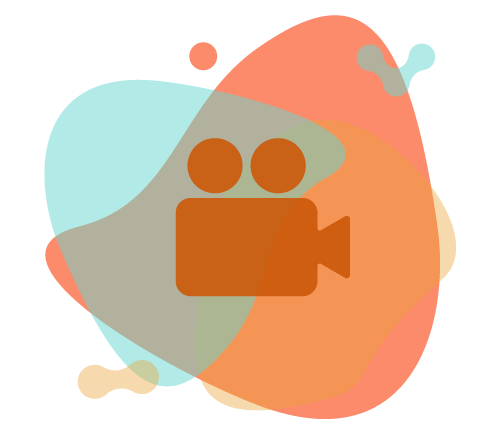 Now that you are all set with your strategy, goals, type and style of video you are set to run the show. Next step is all about action!
Production process generally would take at least 2 months, but best is to plan more time than you need for each of the following individual production stages so you don't fall behind.
Let us focus on the 3 stages: Pre-Production, Production and Post Production
Pre-Production
Pre-Production is the planning and preparation stage of video making. It's the first and most important stage of the production process because it sets your entire video in motion. During this time, the content is defined, feedback is taken from various stakeholders, cast is decided, the crew is hired, schedules are made, and locations are secured.
Few major steps under this stage cover:
Concept & Creative Brainstorming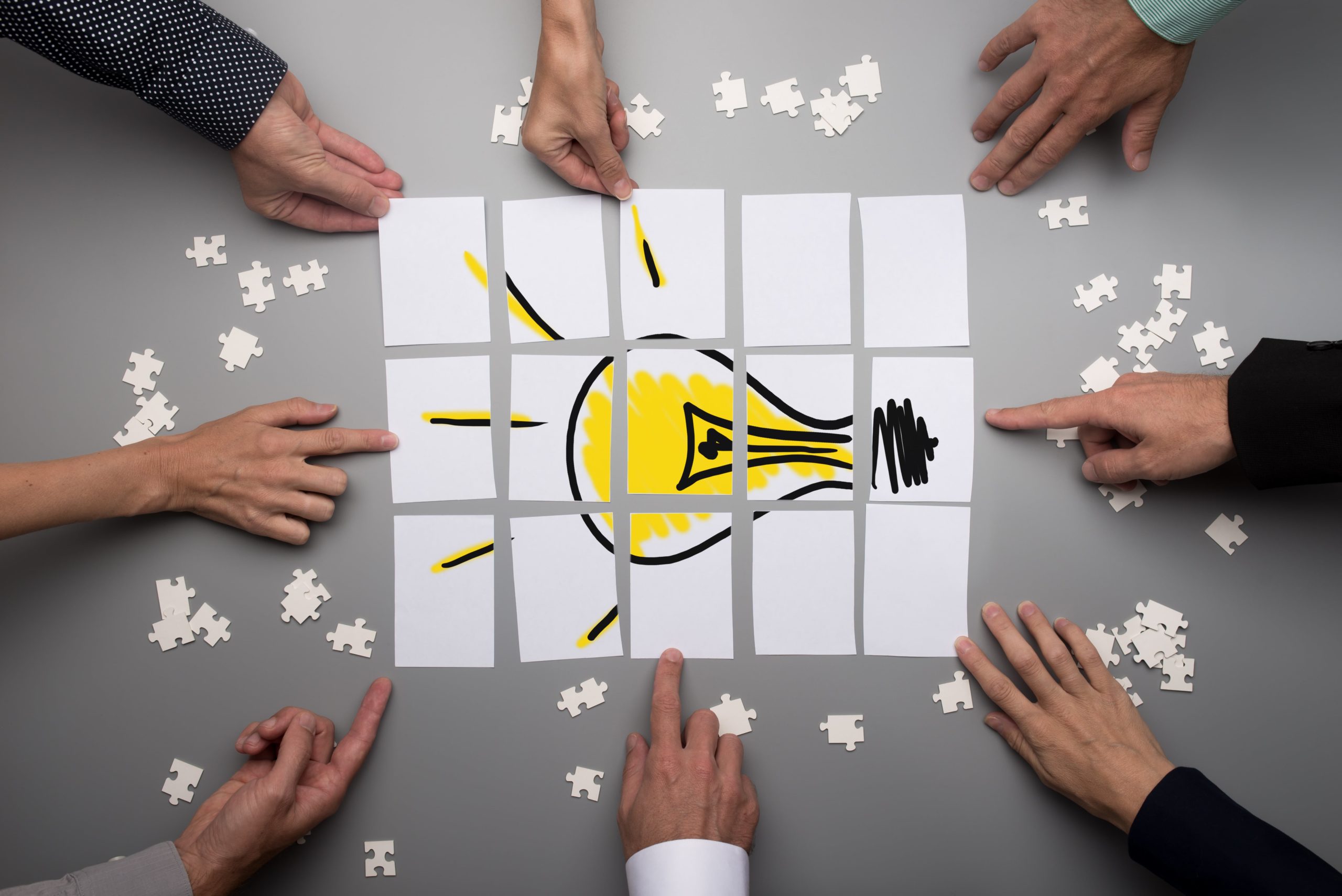 This is where you develop your story, its structure, and plot points. Ideas often are drawn from personal experiences or ripped from the headlines. Irrespective of you producing your video yourself or you hire a production agency you should plan for a creative brainstorming session with the teams. This will help you finalize your video's story, characters, plot, messaging, even style and length. Brainstorm the ideas and later confirm what might work and what might not. If your working with an agency, you shouldn't worry too much about these details.
Script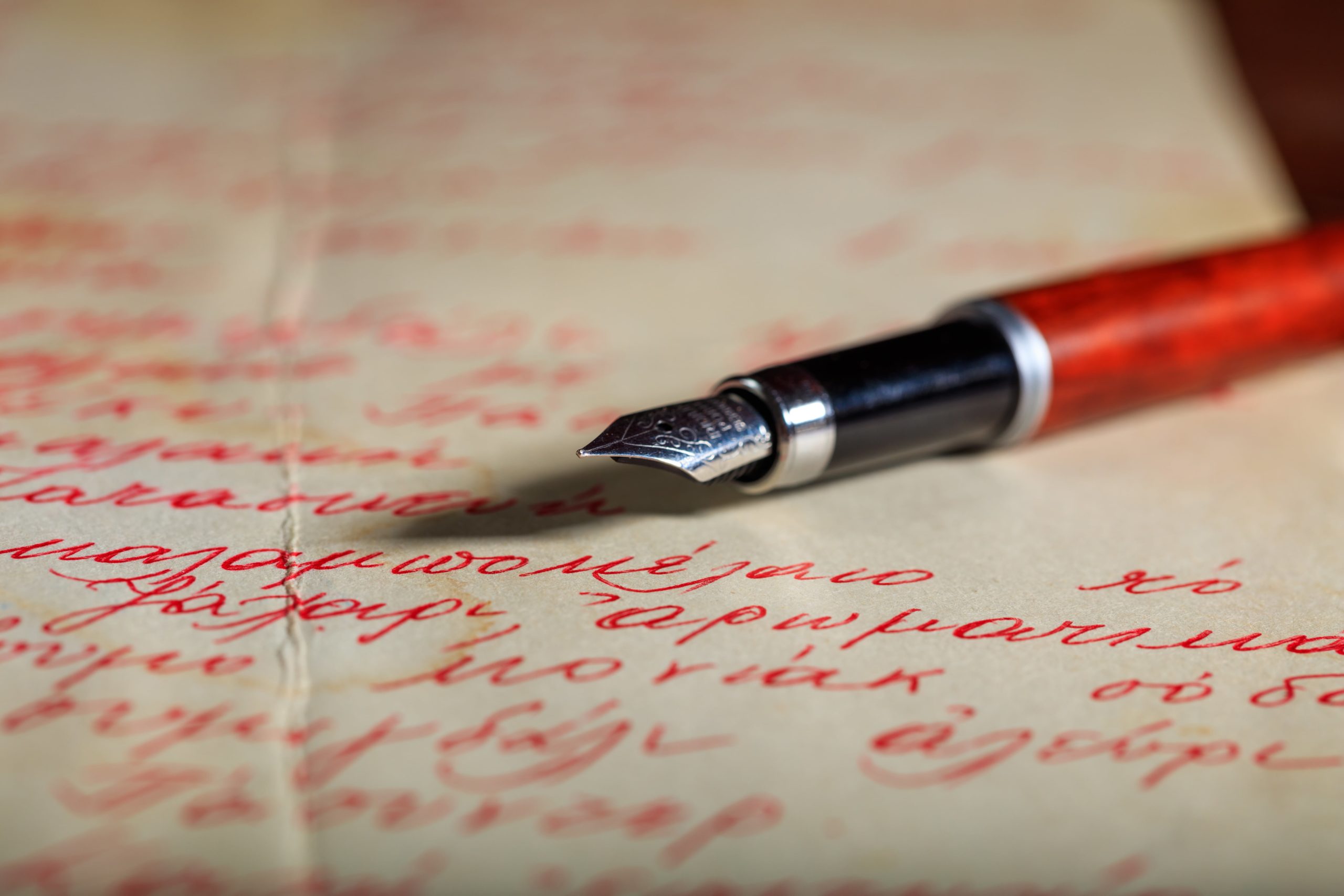 Even before the pre-production process starts, you need an idea, and often a fairly polished script. This includes outlining your dialogue, voice-over, music, visuals, sound cues and any other details that'll help move your story forward. Again, you can do this in-house, or hire a freelance writer or an agency to write your script for you.
Tweaks and whole scenes may be edited, added, or deleted at any time (sometimes even in post-production!) but for the most part your shooting script should be ready to shoot.
The average reading pace is two words per second, so keep this in mind as you write. A one-minute video should be about 120 words, a two-minute video should be about 240 words, and so on. Think about what will best get your message across.
Storyboard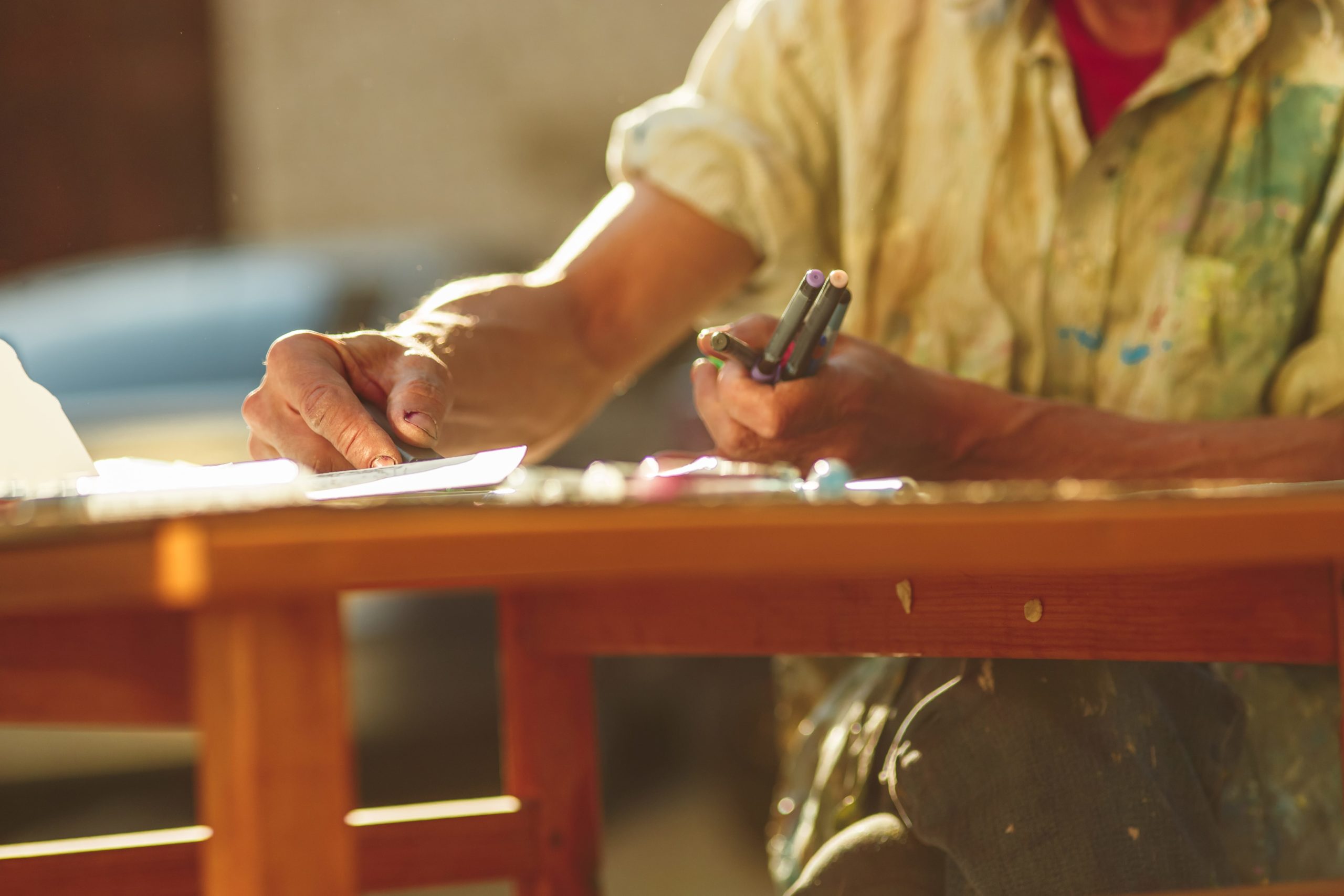 A visual representation of each scene in your film, your storyboards can illustrate character placement, blocking, lighting positions, focal length, and other notes. Usually storyboard artists are hired to bring the story to life, but if you don't have the budget to hire one, you'll need to rely on your own skills. Storyboards aren't always required, but they go far in helping develop the look and feel of your video. Storyboards help give your team some perspective and guide your camera operators and project coordinators on set so everyone knows what should be prioritized and help all to be on the same page on the videos output.
Create a Proper Budget (and Stick to It!)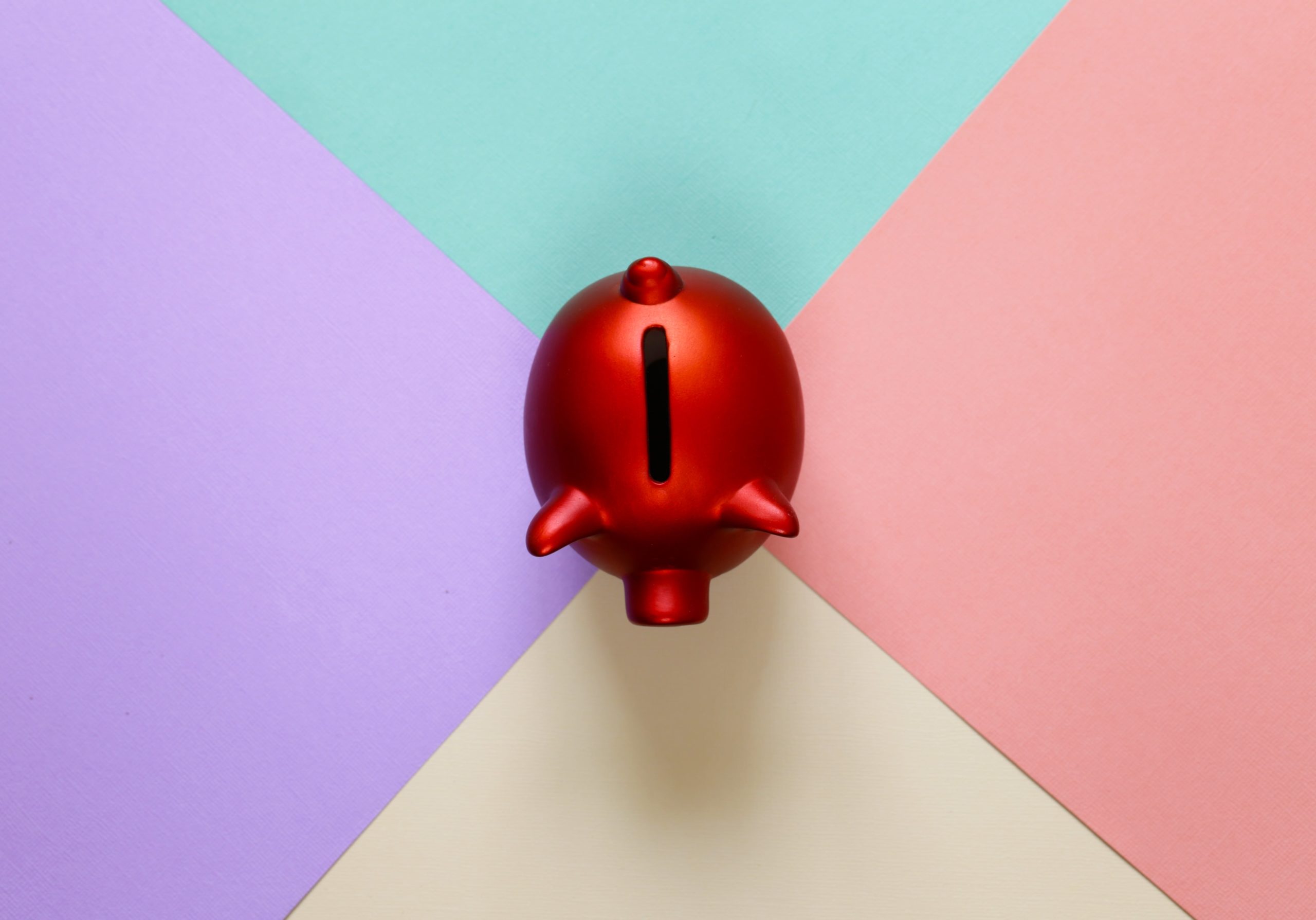 By now you should be finalizing your budget, to make sure you can find the gear and afford the locations and casts you want to use. The funds can come at any stage in the game and therefore planning is necessary too. This is never the most fun part of pre-production, but very often it's the most important.
Preparation and Booking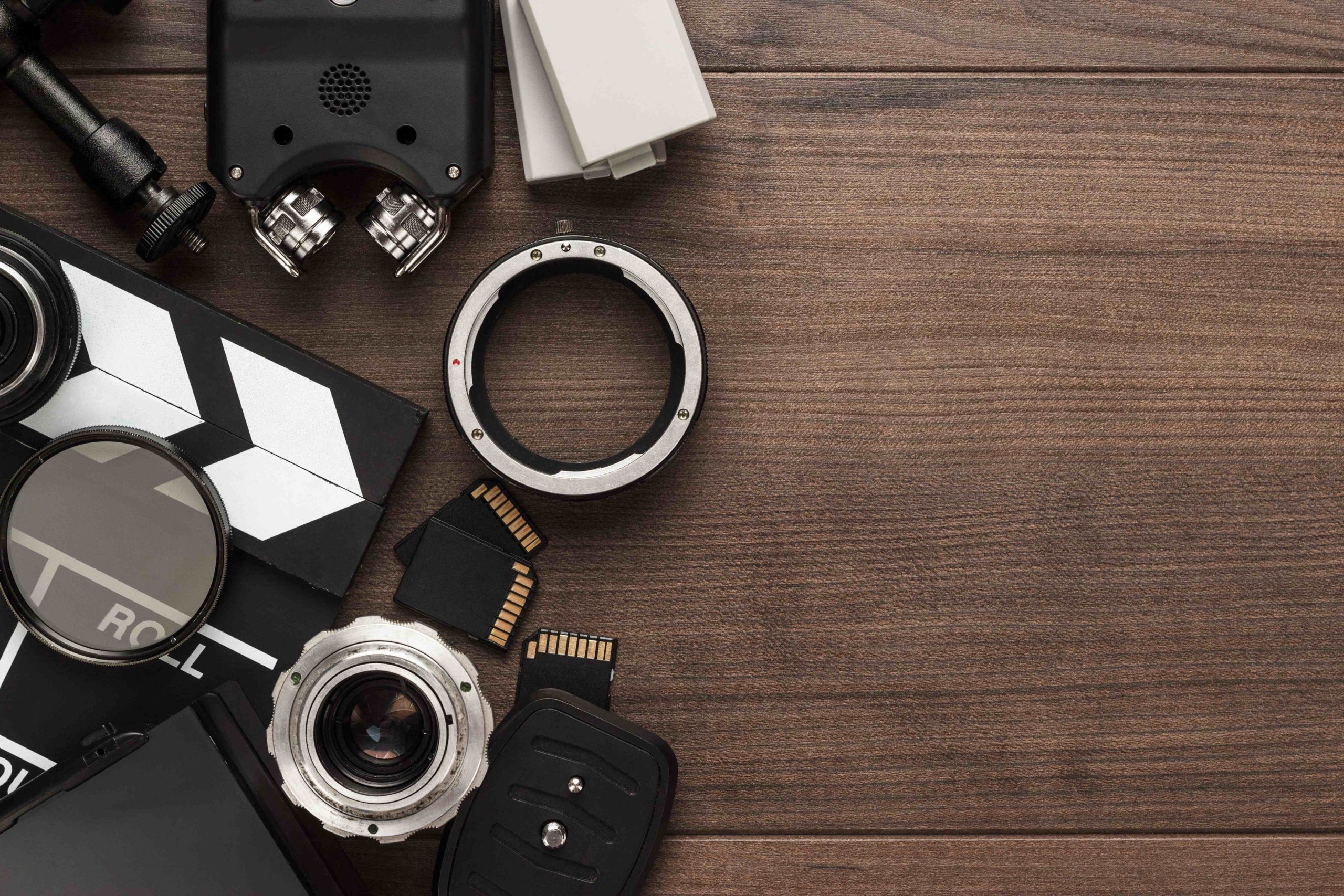 We then come to the most crucial & hectic step-booking talent, scheduling timelines, hiring staff, purchasing equipment and props, and more. You will need a project manager to be a point of contact for all the documentation work, coordinating with your actors, production assistants, create and share schedules or scripts notes, maintain timelines & even manage licenses if you're filming in certain public spaces. Therefore, it might help to bring in an agency at this step to handle all these technical details as this stage of setup can be a full time job.
Production
Of the three stages of film production, the production phase or Production day can be crazy and hectic, or totally cool and organized. The production stage can last anywhere from a day to weeks depending on the length and type of video you choose. An experienced video production team can streamline the filming process to make sure your video avoids any unnecessary costs or additional shooting days.  At this stage you finally see your video come to life for the first time — there's a definite feeling of accomplishment. But, there's still a lot to do to ensure your video is the best it can be.
Therefore, it's important to keep the following steps in mind at this stage:
Audio/Visual Quality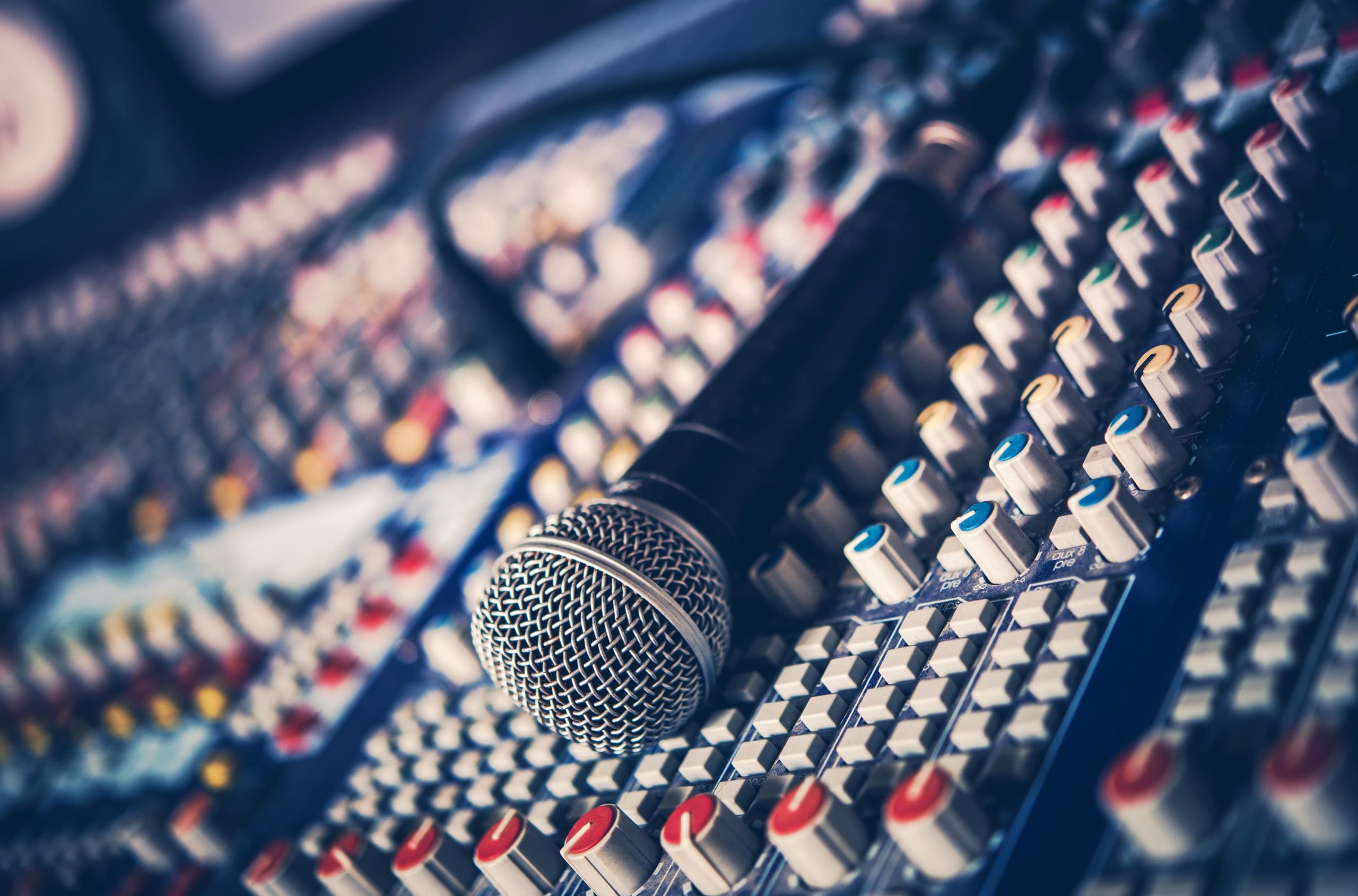 Audio and visuals are very crucial for any video. On production day Its important to check the standards of both and test all the camera & sound equipment- like mics, booms etc. Its best to work with an experienced producer to make sure you get the best sound & picture.
If you're on set, make sure your shots match your storyboard and your brand style. If you're not on set, ask for photos or video chat for a few minutes to make sure your video is coming together as it should. But best is you don't handle this all by yourself and let someone whose job is to know this all like a good creative director or manager take the responsibility. If you hire an agency, they should handle this all on their own.
Lighting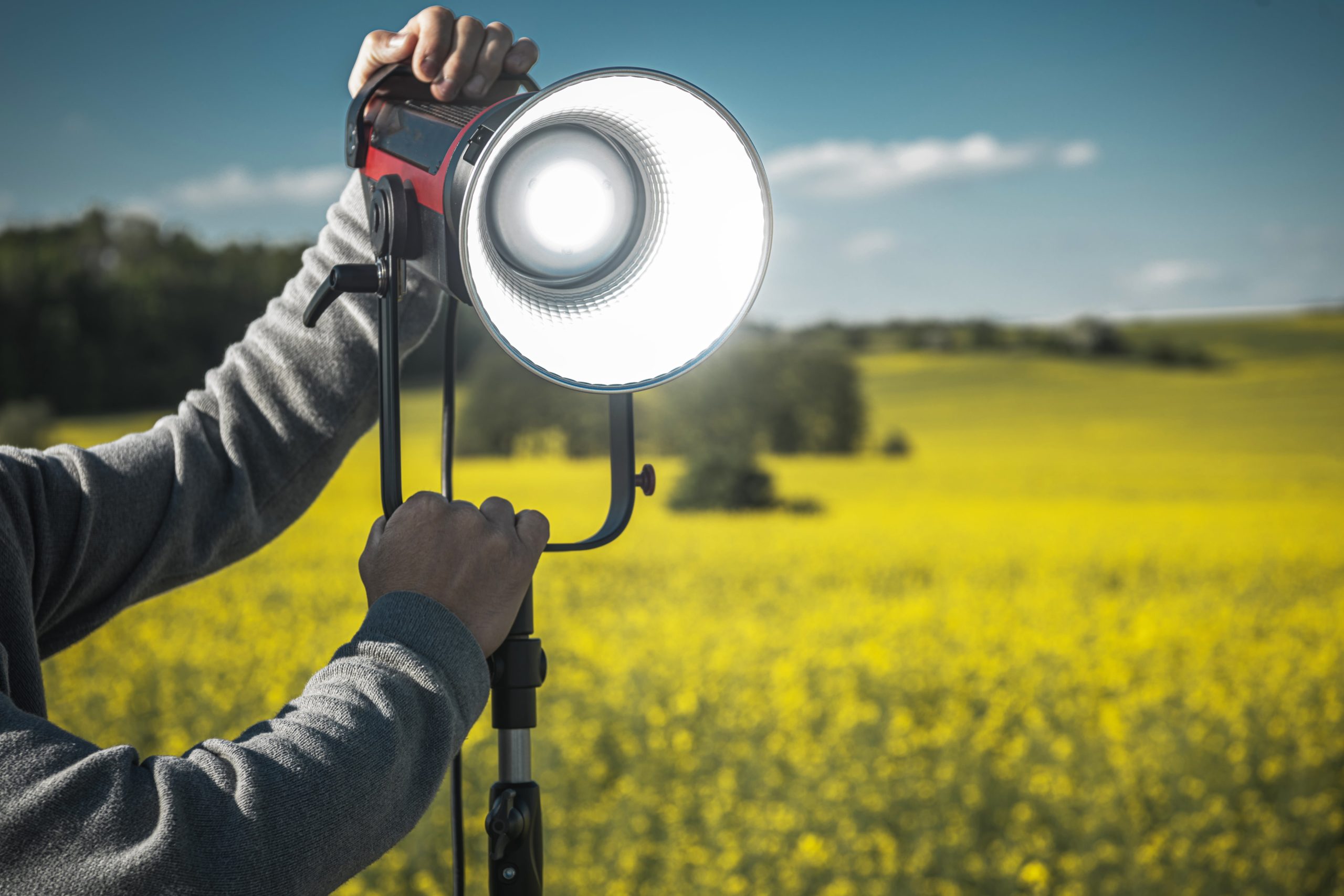 Lighting is an integral part of cinematography, and it's one of the few areas of filmmaking that has infinite arrangements of set-ups. The right lighting can make the difference between a beautiful, high-quality production and a shoddy, low-budget production. It sets the mood, sets the tone, sets the entire look and feel of your production, so pay close attention to it. Make sure you have quality lighting set up, and that it's consistent throughout the shoot. Having someone who understands the art of lighting will ensure there are no weird and distracting shadows on the actor's face or in the background.
Styling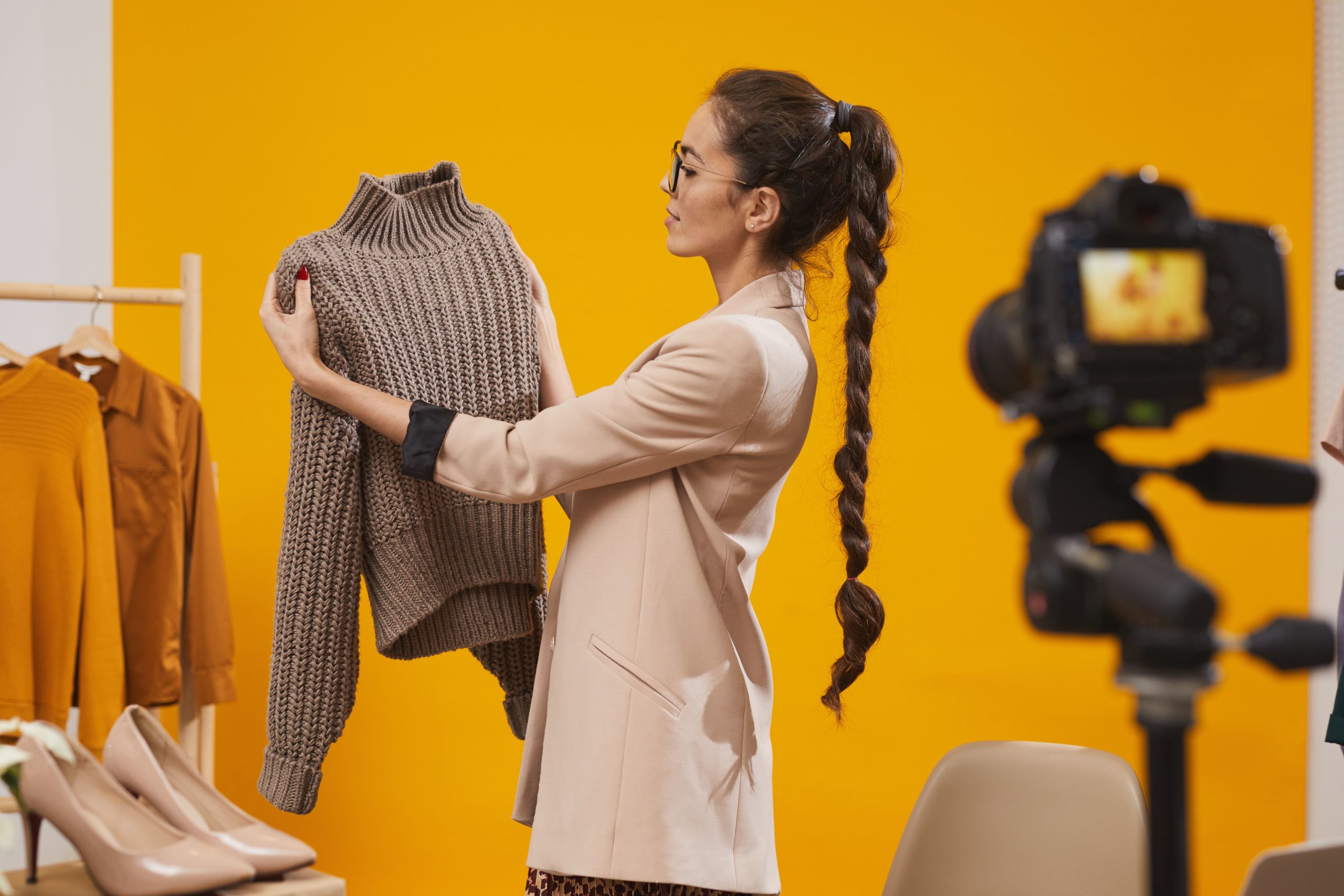 Physical styling is also important & this should be kept in mind during the creative planning stage. Styling includes makeup, wardrobe, props, and set decorations. Whether you go big or go small, these things will communicate the bulk of your story. Stylists work in various capacities on editorial shoots, commercial/ad campaigns, fashion shows, events, personal styling, and/or many other types of niche jobs. How your video looks can deeply affect its success, so make sure your stylistic choices match the story you're telling and your ultimate marketing goals.
Extras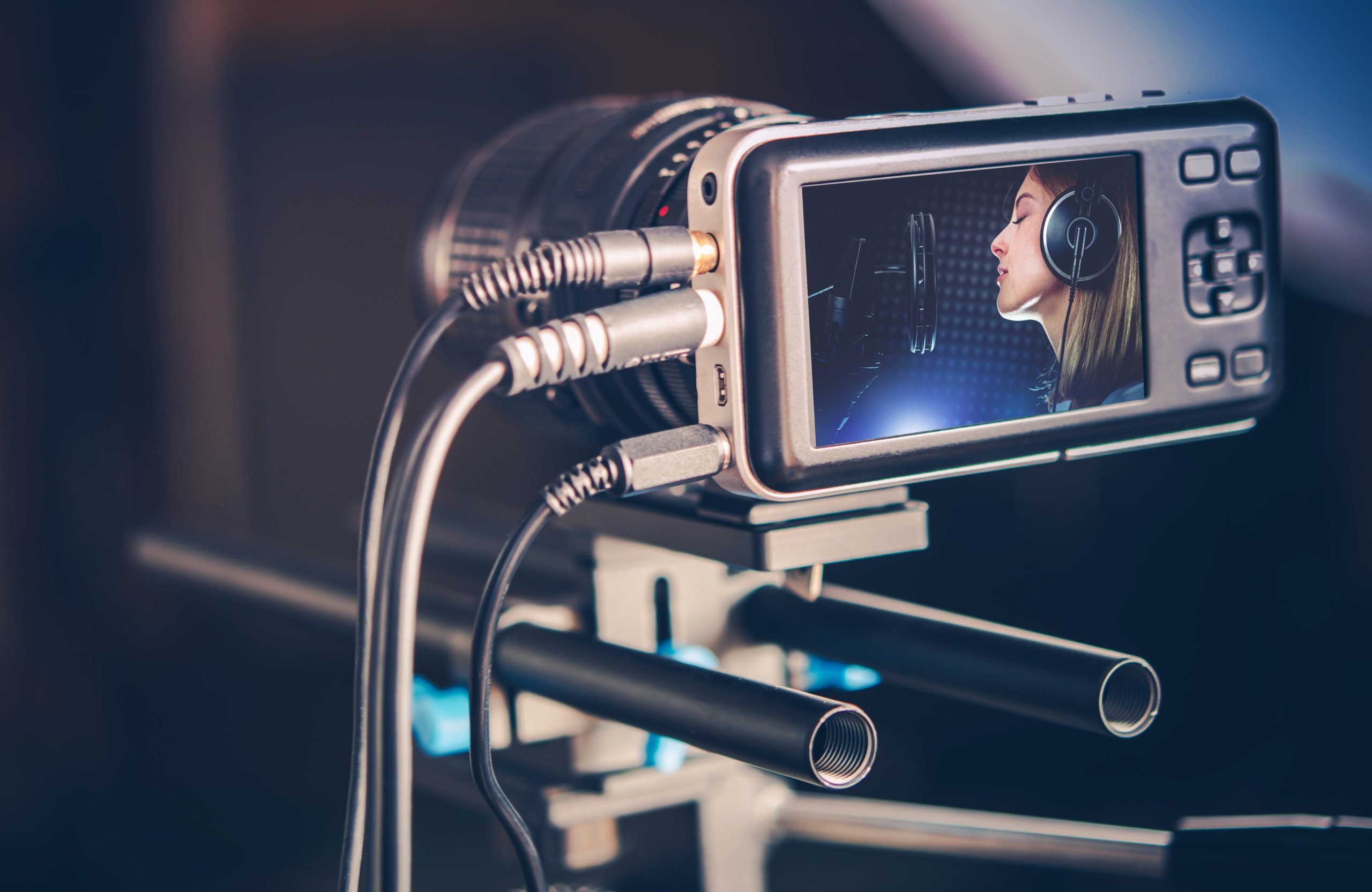 You might benefit from behind-the-scenes footage, a quick photo session, or certain types of b-roll and extras can be unique to your needs.
If you work with an agency, ask them what they can do. You might even ask for raw video footage so you can continue editing and repackaging your video for future use. All depends on your needs!
Post-Production
The post-production stage takes all the material shot and blends it together to create the finished product. It revolves heavily around video editing and graphic creation, which means you'll have either hired experienced editors or an agency and you must be an integral part of this stage. With editing equipment and software, the agency will add effects, music, transitions, etc. They should offer their you a rough edit to go over and critique and change prior to finalization. Timelines plan an import role In this process.
Visual Effects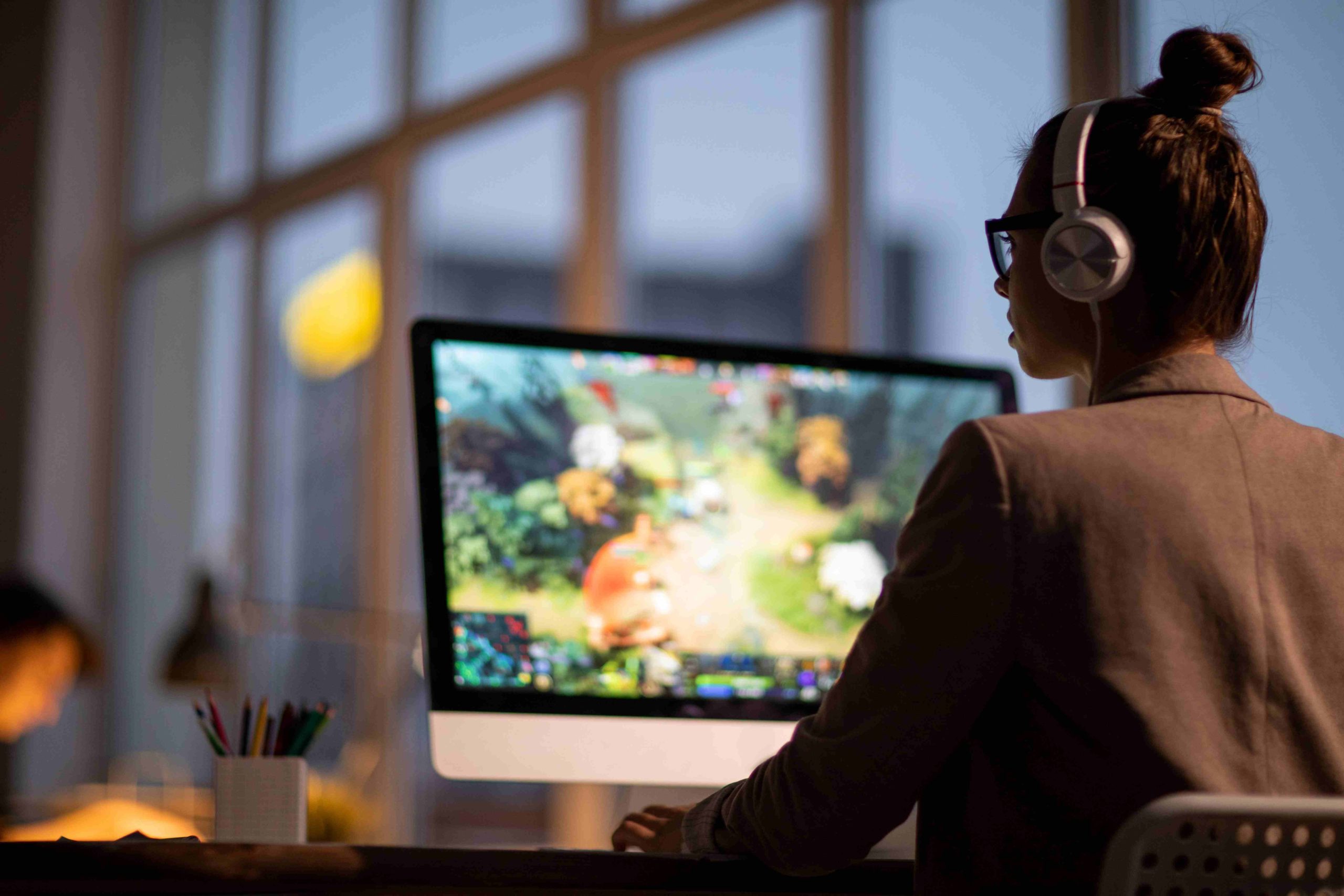 Visual Effects are one of the most important aspects of post-production and help us tell a better and more engaging story. Editing of video footage involves cutting and splicing together your b-roll, interviews, and lifestyle footage and adds to the look & feel of the story you want to tell.
Visual effects add locations, stunts, sets etc and give an edge to the video. But it also involves adjusting other visual elements, like white balance, colour, and clarity, to accurately represent the story you want to relate.
Sound Effects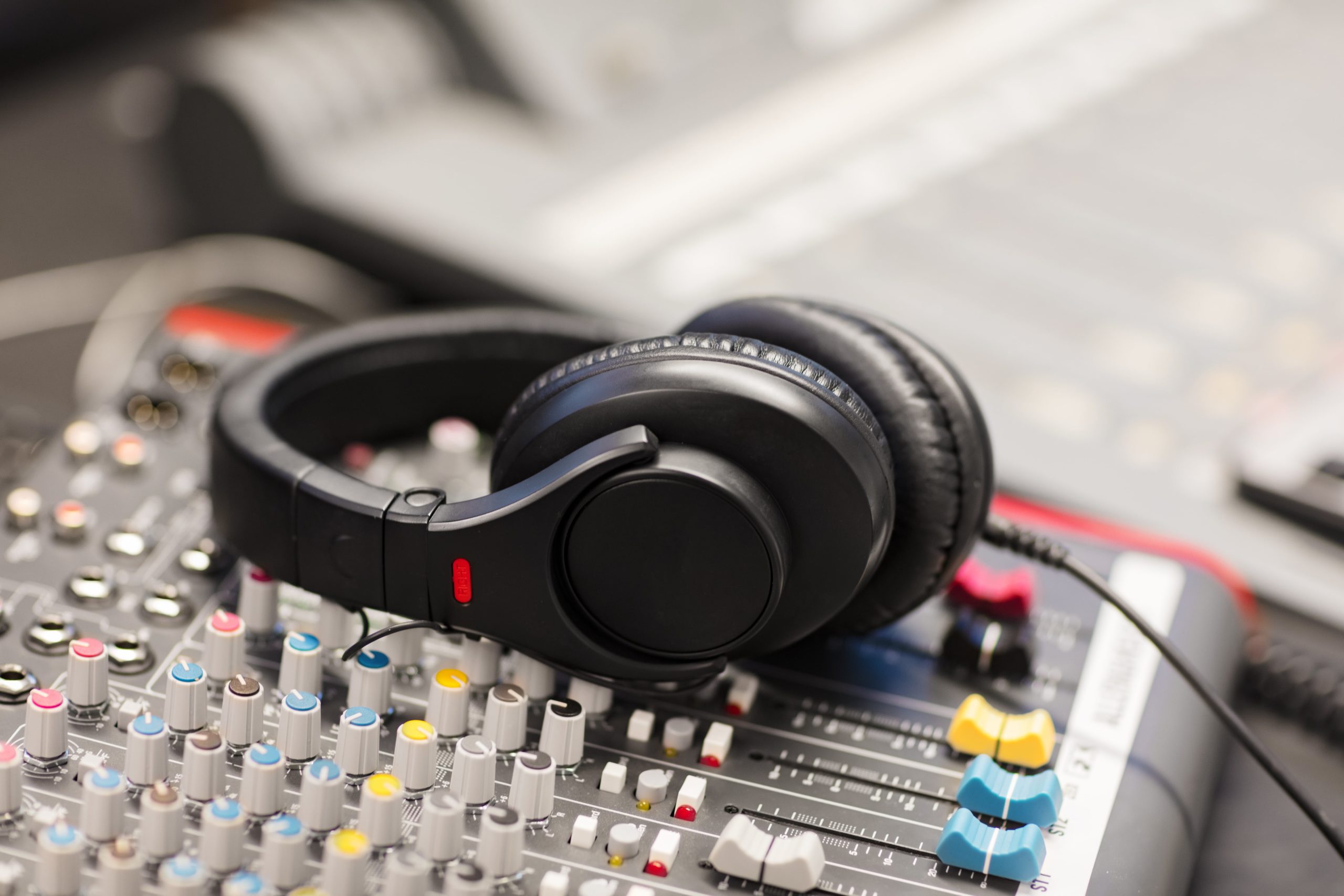 Sound engages the audience. Almost every video you see online holds an element of sound production made up of music and sound effects. Bad sound, can ruin your video. And yet, audio is often left as an after-thought for post-production, which is crazy because no amount of editing magic can fix bad sound.
When choosing an agency to work with, make sure you push the need for a sound technician from your first meeting. They will handle your audio mixing, so you have the perfect sound levels, foley effects, dialogue volume, and more. Understand what sound kit do they use? If their standard approach is to just let the camera microphone do all the work, then walk away – fast. If budget is an issue, rather cut down on catering (nobody likes a stale muffin anyway) or content (look for any repetition and compress a couple of scenes into one). But there should be no compromise on sound.
Even just adding a layer of ambient sound over a quiet scene can make the difference between what feels like a high-quality video and a low-quality one.
Graphic Effects
In addition to visual editing, you can (and should) add graphic effects to your branded video. These graphic elements can include animation, text graphics, fade ins or outs, lower-third graphic overlays, interview names and titles, logos, product modeling, and more. These elements really tie all your branding efforts together, so use them smartly and you'll have a professional video you can be proud of.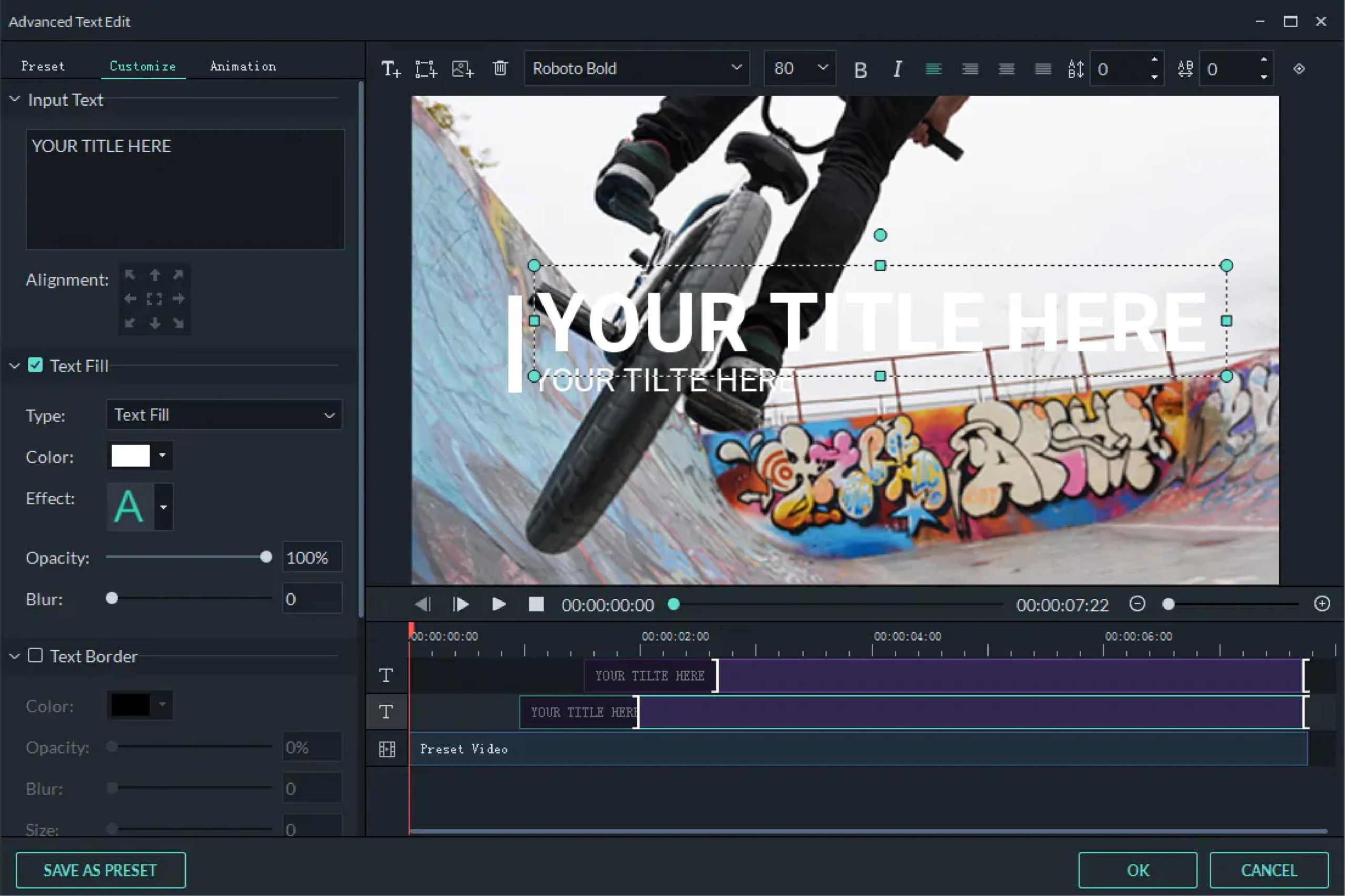 Graphics are arts used extensively in the motion picture, advertising and gaming industries. You can (and should) add graphic effects to your branded video. This includes text graphics, animation, interview names & titles, logos, fade ins or outs, lower-third graphic overlays, product modelling & more. All these elements bring all your branding efforts together and therefore It is important to have an expert to work on it so you have a professional video output.
Bonus: Call to Action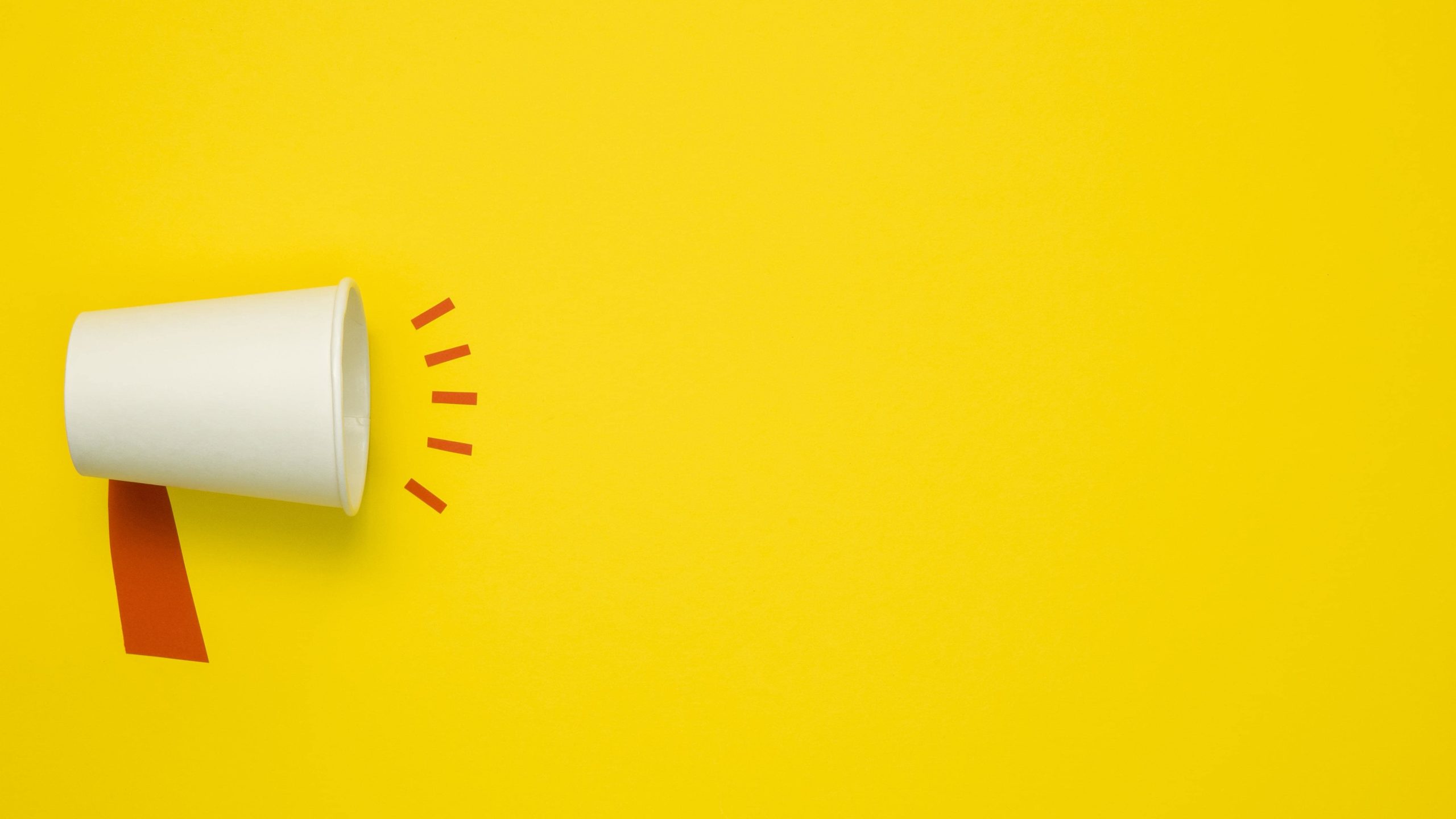 Video has an important place in your overall content marketing strategy therefore you need to make sure you know what you want your video's call to action to be. A call to action in video marketing is aimed at making every piece of content meaningful, making it a part of your marketing plan.
You can include technically graphic elements like your homepage URL, a "Click Here" button, a thumbnail of another video, social icons, or almost any other form of CTA. Think about the user experience and how you can present your CTA in the least disruptive way possible.
"Our video production services are designed to help companies and organisations use video to communicate with imagination to communicate all the above."
Chapter 05
How Does Video Improve My SEO?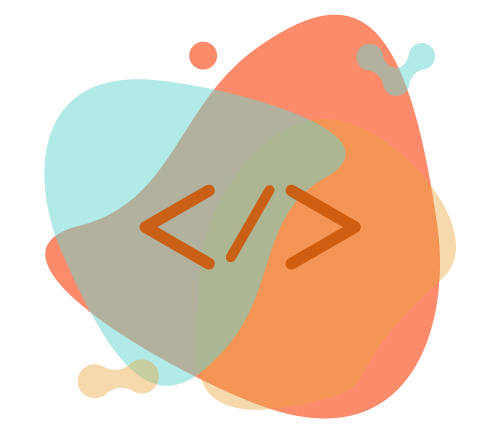 Video marketing has countless benefits, but there's one in particular we want to focus on: improving SEO. Although the idea of producing a video might seem like a "nice" idea, it's important to remember that it must compliment your overall SEO strategy and generate a return on investment (ROI). Search algorithms are increasingly prioritizing web pages with video and videos now appear in 55 percent of Google keyword searches. Besides helping your website rank on relevant searches, videos also make your snippet (or the actual result listing content) bigger and more eye-catching, meaning searchers will likely see it before they see other results on the page.
Some Ways Video Content Can Improve Your SEO:
Google Cares About Video, Which Means You Need to Care About It, Too
One of the biggest ways that video content can improve your SEO has to do with Google's internal algorithm for generating search engine results pages. Google values two things above all others: the quality of your content, and its relevance to someone's original search terms.
To determine both, Google doesn't just look at the text on a particular page but It also scans for other types of media to see what exactly you have to offer. If your sites have a mixture of text and quality visuals like videos, that means your pages are as varied as they are informative—which in turn gives a boost to your SEO efforts.
Google Cares About Video Is a Traffic Generating Machine and keeps People on your Website Longer
Google looks at the amount of incoming traffic you have when determining search rankings so if there are massive amount of regular visitors, most likely they're coming for a reason and other people conducting similar searches will probably find your content interesting as well. People are more likely to visit your website by watching a video on YouTube or other social media channels than they are any other type of content. This is why Investing in video content is important as the more video content you create, the more quality traffic you can draw to your pages, which will, in turn, boost your overall SEO in the long run.
Also Google pays close attention to how long people are staying on your site once they finally arrive. If you have a large amount of incoming traffic, but those people all leave after just a few seconds, it stands to reason that your content isn't very good and they're going elsewhere for the answers they seek.
Video, on the other hand, makes people stay on your page for longer periods of time. People are more likely to watch a video than they are to read something like a blog post, even if those two things are trying to get across the same core pieces of information. By relying heavily on video to increase the amount of time someone spends on your page, you significantly improve your bounce rate, which, in turn, helps search engines like Google boost your article to the top of their rankings!
Embed your Video around Quality Content and don't Forget the Details.
SEO is about half quality content and half technical details. Video is no exception. Posting a video on any blank page will do no good to your SEO. Make sure you embed your video on a page full of relevant and informative content which will let search engine crawlers know you have not only engaging multimedia on your site, but that you provide a ton of valuable and useful information. The content must relate to the video. Quality is just as important when it comes to online video as it is when producing any other form of content. Also, don't forget the technical details that will make it visible to crawlers indexing your site: title, description, tags, and annotations.
Be consistent – post video content often!
Consistency is key! The more often you post engaging videos the better, even overlaying text on a piece of stock footage can be highly engaging on your website. This will bring more visitors from organic search. It will not be possible to post daily but if you've got a major campaign you're working on or an initiative that would really benefit from video, dedicate some resources to video creation.
Chapter 06
How Do I Distribute My Video?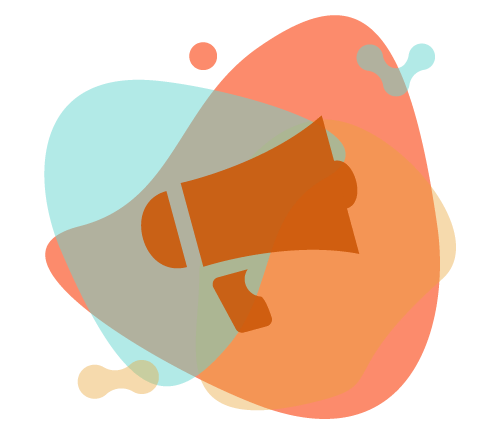 There are countless ways to distribute video, but they can't all connect to the audience you're trying to reach. Distributing your video on the right channels is essential for your video's success. No matter how much video content you have, to unlock its true value you need to get it in front of the right audiences. And it needs to be in the right formats and at the right times too. Distribution of content can be broken down further into three types: owned, earned, and paid. Each of these have their own pros and cons, but using the right balance can help spread brand awareness and convert more users at every stage of the marketing funnel.
Let's look at this in detail: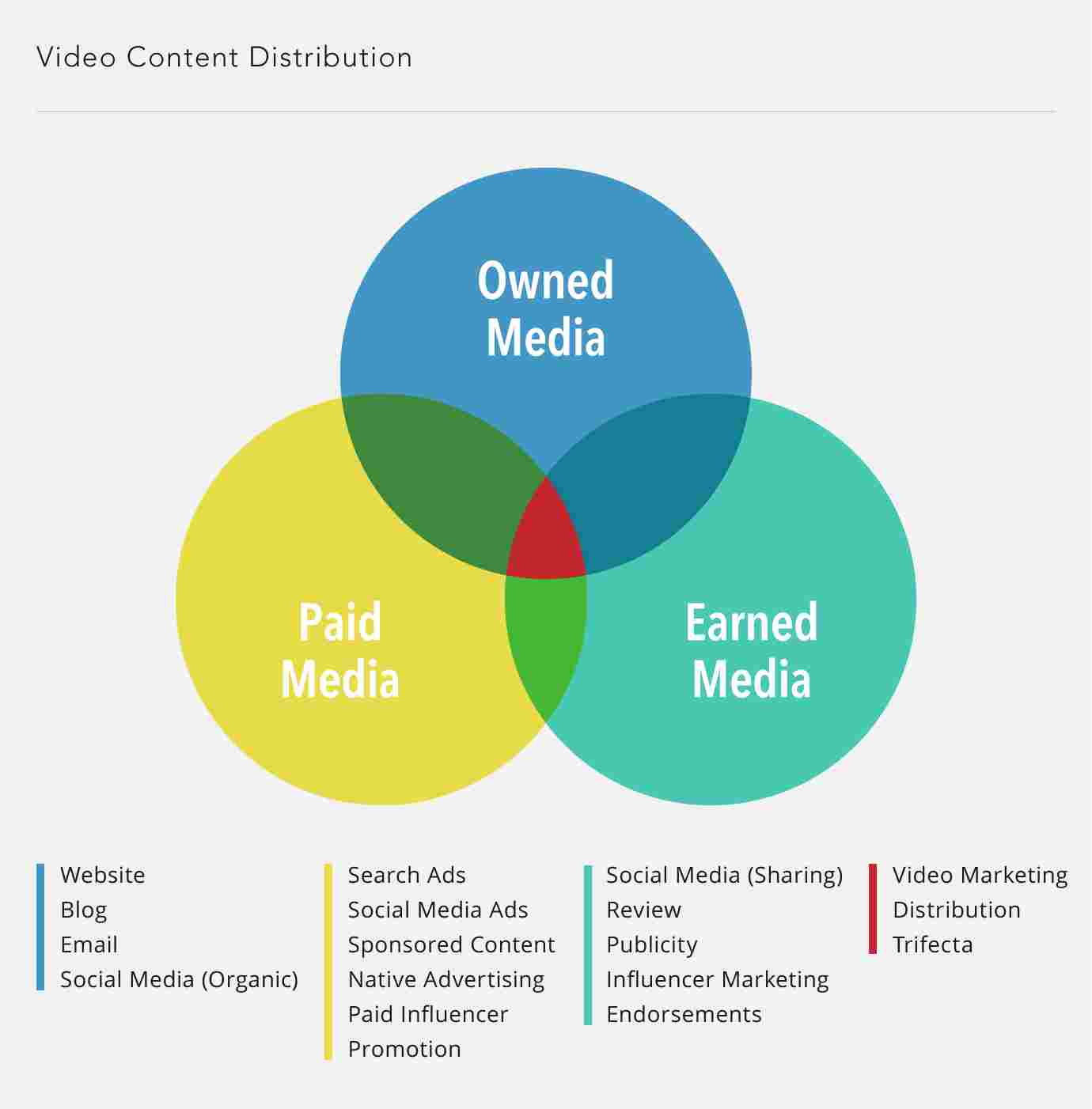 Owned distribution
The best way to distribute your video is by publishing it across all your owned channels which is under your brands direct control. It is also the most important method. The most common example would be your company or brand's own website or blog.
Owned channels can include:
Your website
Your blog
Your email newsletter
Your case studies
Your videos
Your PDFs documents, eBooks, and additional resources
Your e-commerce store
Organic social media content, such as your written updates, videos, or images
Your company's apps
Your social media posts*
With owned distribution, you have complete control over when, how, and where your content appears. While these channels give you an immense amount of control over when and what you post, you may not get the same amount of reach or engagement on your content as you would through other third-party sites. It takes time to build up audiences for these owned channels and to use them to extend your brand presence.
There is a small grey area when it comes to owned media and channels, namely with social media. Technically, you do not have complete control over these channels; you have to sign up for a social media account, modify your content to each website's liking, and abide by certain terms and conditions. There's the lowest barrier to entry here and also have the most opportunity due to how many different options for distribution you have. However, for all intents and purposes, since you're the one creating the content and choosing when to publish, edit, or delete it, social media is considered an "owned" distribution channel.
It's important to note that the traffic you gain on these channels can also be earned or paid, depending on whether or not people organically share your posts with their own social networks (earned), or if you need to put paid promotion dollars behind social posts to reach the right viewers (paid).
Earned distribution
Earned distribution involves having others share your content and therefore it is one of the trickiest types of distribution due to its uncontrollable nature.
Earned distribution refers to when others do the work of sharing your content for you, it is as good as leaving this distribution up to chance. Though there are some definite efforts you can make to push things in your favour.
Perhaps these people are social media influencers with a huge following, or users that are retweeting or reposting your content on social channels because they find it valuable—either way, they're giving you the online word-of-mouth you need to gain both traffic and credibility. The following counts as earned distribution:
Social media shares, comments, mentions, tweets, reposts, and recommendations by others
Product reviews
Influencer Marketing
Non-sponsored blog posts or media coverage from third-party sites
Traditional PR
Earned distribution is considered highly credible because it comes from external, unpaid sources. Success with earned distribution can often validate the quality or effort for a piece of content. From SEO efforts that boost your search presence, to building relationships with influencers you've never met, you never quite know what your ROI will be — it can be enormous or it can fizzle to an end. But you should not skip earned distribution altogether. Strong search engine rankings also help improve your earned distribution, as your content will be in a better position on search result pages to be seen and engaged with. However, because earned distribution relies on strangers engaging with your content, you really have no control over the word-of-mouth conversation. Good, bad, in between—earned distribution leaves it to others to create commentary around your content and brand for you.
Paid distribution
Paid distribution is the most straightforward to define: it refers to paying third-party channels to help your content reach your desired audiences.
Most sites like Facebook & Instagram do not charge for using their services but charging for distribution has become their one way of earning money — meaning video creators like you sometimes have to pay more to get your content seen by a wider audience. Even a small spend can be a big payoff.
While owned and earned distribution rely on organic reach, paid distribution is obviously paid for with ad spends. There's an ever-growing number of ways you can do this, including:
Social media advertising, like LinkedIn Sponsored Updates or Pinterest's Promoted Pins
Sponsored content on third-party publications or promoted posts on Facebook and Instagram
Content discovery tools
Native advertising tools
Display advertising and paid search
Influencers on third-party channels
You will want to think more strategically about where your highest-converting audience is and dedicate most of your budget there. And because there are so many different forms of paid advertising even within one single channel (Facebook has 11 different types of advertisements alone), you want to test every channel and every type of distribution method. Until you know which will give you the highest return, hold back on spending your entire distribution budget.
However, paying for content distribution can get expensive quickly without proper knowledge of where to best direct your efforts. It can also have less credibility than something like earned distribution because it is not organic. You want to be careful about when and where you pay to distribute your content, and make sure you're distributing pieces that viewers will find valuable once they're in their news feeds or search results. An ad specialist or a content marketing partner can carefully promote and spend this money to advertise your content wisely.
Don't wait any longer.
Our high-quality, affordable videos can help you make more sales.
Chapter 07
How Do I Know If My Video Is Successful?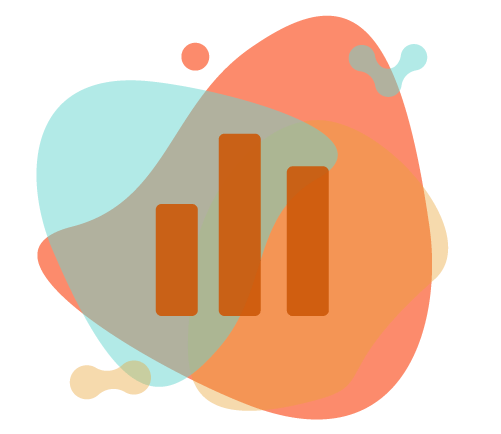 At Little Duck Productions, we are more interested in videos that deliver results. A million views look good on paper, but might mean nothing for your bottom line. Keeping an eye on the metrics that actually help you accomplish your video goals is more important than anything, so don't get carried away with a high impression count — or at least not impression count alone!
You should learn to focus on more than one metrics to ensure you're getting a comprehensive view of the success of your video content, but if you're tracking everything then you probably haven't narrowed down your objectives enough.
And don't just measure the success of your videos for the sake of it. Use your findings to learn, improve, and direct your future video projects towards greater successes. Learn how specific metrics actually translate to video success and you'll get not only a million views, but tons of sales, as well.
Key KPIs for Success
Metrics for success differ from goal to goal. We've classified some of the essential metrics based on where your ideal viewer falls within the marketing funnel. While tracking every single metric below would be ideal, but your resources, data platforms, and reporting capabilities might be limited. Its best to focus on the metrics relevant to your goal as you may not be able to track them all.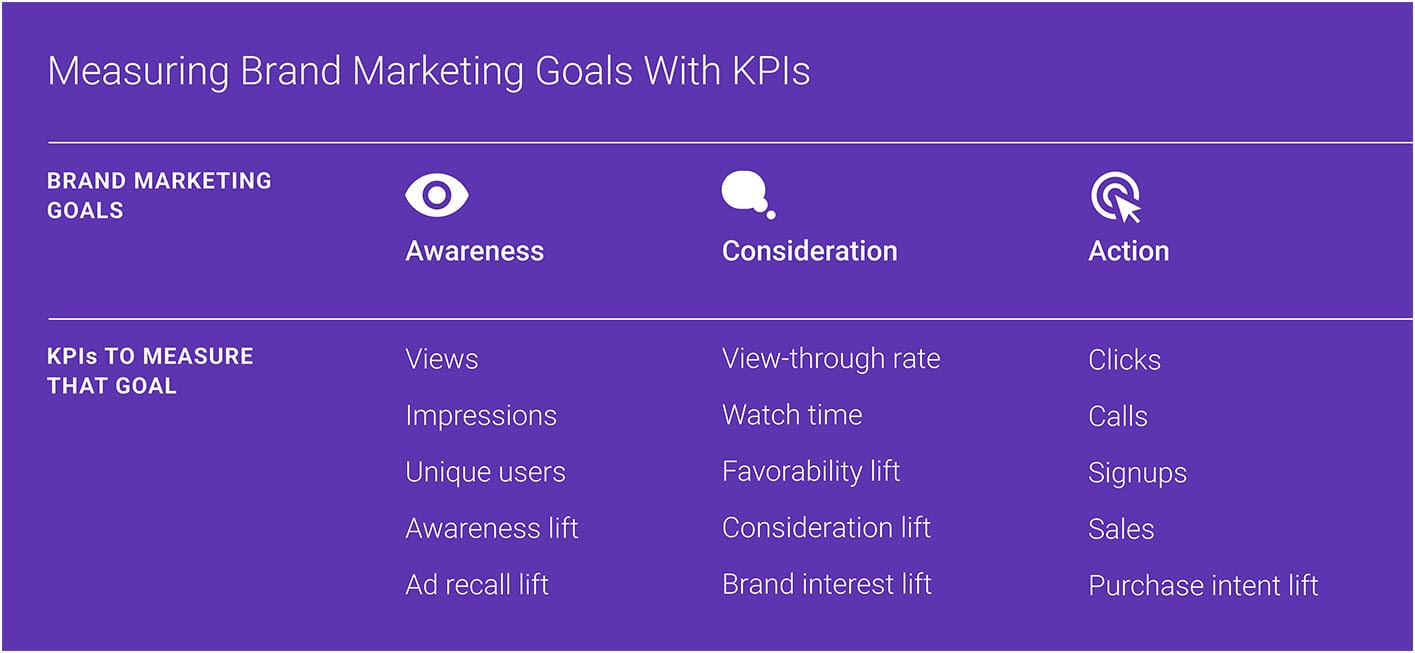 Attract
Attracting an audience means presenting your brand as the solution to a problem that was recently introduced to the viewer. As this will likely be your first interaction, you want to make sure it's a memorable one.
When you speak directly to the people you want to target, you are more likely to attract the right people. When you connect with the right people, you are then more likely to get high-quality, qualified leads that will turn into paying customers.
View count is important here, but so is your number of unique visitors and brand awareness and recall lift. Most of the video hosting platforms share these data points. A rise in viewer perception are a little more difficult to find, but are often measured by surveys or quick questionnaires on platforms like Facebook and YouTube.
If your video marketing goal is to attract more leads during the awareness stage, then you should be measuring: 
Video Views
Unique Users
Impressions
Awareness Lift
Ad Recall Lift
Engage
Its important to work on engaging your audience through videos as it's the most effective engaging form of content. Videos must be fun, attractive, interesting s& captivating. Engagement for each viewer shows you how much of your video they watched, and is expressed as a percentage. Average engagement, also a percentage, tells you how much of your video all viewers watched on average. Shares, likes, dislikes, comments, and watch time are engagement indicators. Just keep in mind the purpose of your video and be aware that a low average engagement isn't always a terrible thing.
If your goal is to better engage prospects who visit your owned channels during the consideration stage, the KPIs to measure are:
View-Through Rate
Watch Time
Consideration Lift
Favourability Lift
Brand Interest Lift
Nurture
Once you have your leads you need to nurture your audience as if they have made it so far, your marketing efforts are paying off. It can be tough but also is quick and easy. You will see this in your conversions, which could be for sales, social shares or otherwise. But the completing of a desired action means your video is accomplishing exactly what you want it to do. At the end, the definition of a "conversion" is up to you, the metrics to measure here can vary.
A strong video can lead to more interaction with your brand, meaning your video has maintained the viewer's attention, but they may need just a little more information before making their decision therefore you need to keep nurturing them
Focus on the following metrics:
Clicks
Calls
Signups
Sales
Purchase Intent Lift
Delight-Repeat Customers
After a customer makes a decision to buy, they enter the fourth stage of your marketing funnel, known as the retention stage, the stage where your viewer has converted into a customer. It's now your priority to keep them interested in your brand for added value or purchasing again. To ensure, new customers get off to a good start with your brand, you must create thoughtful on boarding, training and support videos to help them get up and running quickly and efficiently. 
Delight is important to create lasting relationships with customers. Here the tone of the video is important, like a long educational video may be boring for them where as a funny short one will add delight.
The view-through rate of a 15-second video will likely be much higher than that of a two-minute video. Watch for metrics like views, view-through rate, impressions, etc. but also focus on metrics like return visits and repeat purchases. These will show you just how trusted your brand is, and how successful your video is at delighting post-purchase.
You need to continue to add value long after your customers have purchased your product or service.  And focus on the following metrics:
Return Visits
Favourability Lift
Social Engagement
When measuring video marketing success, it's all about attributing the right KPI to the correct goal. If you're tracking the wrong metric based on what goal you're hoping to reach, you won't have an accurate reading of how well your video marketing is doing. Video production can be expensive and lucrative depending on who you work with, so make sure you take the time to track the right KPI and get the most out of your investment. 
And if you're looking for an analytics platform to help you track all of these KPIs, we recommend working with Google Analytics. It will provide insights into a majority of the data-types listed above, and for those that aren't as easily trackable, like lifts in favourability, purchase interest, and brand recall, consumer research and customer surveys should help fill in the gaps.
ROI
This is an important step, but not every metric will correlate directly to revenue. Some metrics, like lifts in brand favourability or consideration, don't pay off immediately. You need to be patient as they can take months or more to be fruitful and make sure you've got in depth tracking enabled so you can do a better job tying your video metrics to ultimate sales.
The most common formula involves subtracting your total investment in marketing from your total revenue, then dividing the number by the total investment. Multiply the resulting number by 100 to get your ROI percentage. The higher the percentage, the better your ROI.
Over time, you will learn which marketing channels are most effective and where you should spend more of your time and money. That's the point of calculating ROI. You don't want to waste time on marketing channels that don't help you convert prospects into customers.
Picking the Right Data Platform
Choosing an analytics platform depends on your budget. If you/company has already invested in a robust paid platform that can meet your video needs that's good. If not, there are plenty of free tools that's are as good as the paid-for options.
Here are some video analytics platforms you could use to get the most reliable information possible.
Video Hosts
Once you've shot and edited your video, you'll need a place to upload and store it on the web. From your video hosting service, you'll be able to share it to your website, social media, and any other online platform.
Most video hosting platforms give you a wealth of information and tons of insights in real time. Sometimes those insights are enough, but because you're distributing your video in different places, you don't want to limit your data to just one source.
YouTube (Web, Android, iOS) for its existing viewership and popularity
Vimeo (Web, Android, iOS) for collaboration on videos
Wistia (Web, Android, iOS) for video marketing
Brightcove (Web, Android, iOS) for quick player customization
Hippo Video (Web, Chrome, Microsoft, Windows, Mac) for sending bulk personalized videos
SproutVideo (Web, Android, iOS) for creating branded video websites
vooPlayer (Web, Android, iOS) for in-depth video analytics
Uscreen (Web, Android, iOS) for selling videos online
Social Platforms
The social channels you choose to upload your video may differ depending on where your audience is most active. Most of the social platforms give native videos preference over video links from other sources. Post your video natively where you can, and keep an eye on your platform-specific data.
Facebook
LinkedIn
Twitter
Instagram
Analytics Platforms
When generating video content has become vital to your marketing efforts, analysing individual performances of each video to align with latest pops and trends is also necessary, which needs no lesser than the best video analytics solutions. Businesses can view each of the global vendors, compare their services, analyse the portfolios, and choose the best-fitted one for their needs.
Kissmetrics
Google Analytics
Chapter 08
Time to Get Started!
I'm guessing you're feeling a little overwhelmed right now. Don't worry, you're not alone. Video editing and marketing can seem daunting at first, but with a little practice and patience, you can easily produce high-quality content that is unique to your brand. With 71% of consumers watching more video online than they were a year ago, brands can no longer ignore their growing popularity. Thankfully, creating great content has never been easier!
The growth of video marketing is presenting a unique opportunity for brands like yours. As consumers continue to prefer video to other forms of content, they're now expecting every brand in every industry to connect with them using video. You can now take full advantage of this amazing marketing tool to be competitive as its easier now to create a beautiful short video. You can hire experienced freelancers, or hire an agency like Little Duck Productions to handle everything for you
What are you waiting for?
You've seen the difference the right video can make. Let us help you get started!
Let's meet
Enter your email address and we'll connect you with the right person.